What is Shibaura Electronics?
Business Objectives
CORPORATE MISSION
Our corporate mission is to protect the global environment,
contribute to the improvement of life,
and promote the culture and happiness of people around the world.
Shibaura Electronics has been involved in the development, manufacture and sale of thermistors since operations started in 1953, and we offer products to customers worldwide in every sort of field.
Today, environmental problems and energy saving are common issues in the world.
The thermistors made by Shibaura Electronics make large contributions to environmental protection and energy saving as they are used in things like hybrid vehicles and energy-saving hot water heating systems to track and control temperature.
We will continue taking pride in allowing even more people to live comfortable lives by focusing on the environment, energy saving, safety and high functionality.
History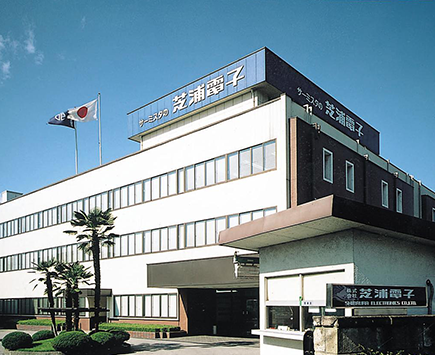 Start of operation
・1953: Founded as a manufacturer of copper suboxide rectifiers and other thermistors and SiC varistors
・1960: Kawaguchi Factory started operation (Kawaguchi City)
・1963: Relocated head office/factory (Saitama City), Opened Tokyo Sales Office (Iidabashi, Chiyoda-ku)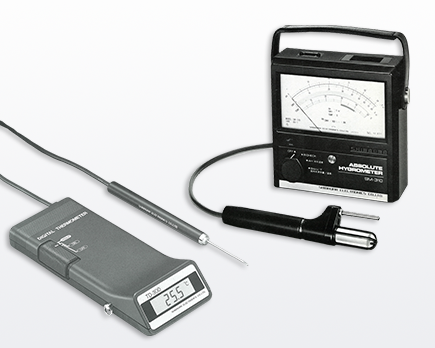 Expansion of Products
・1972: Development of thermistor element PSB for measurements
・1978: Development of portable digital thermometer
・1979: Development of absolute humidity sensor
・1980: Development of digital anemometer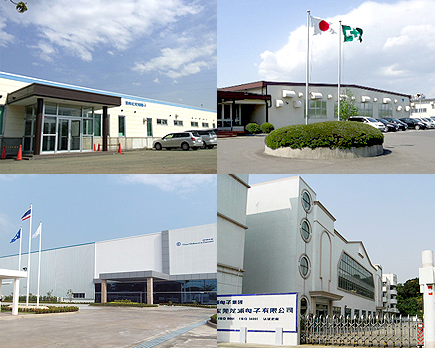 Strengthening of Production Structure
・1969: Established Tohoku Shibaura Electronics Co., Ltd. as a mass-production factory
・1985: Established Fukushima Shibaura Electronics Co., Ltd. as an element mass-production factory
・1996: Established what is now Thai Shibaura Electronics Co., Ltd.
・1997: Established two factories in China (Dongguan, Shanghai)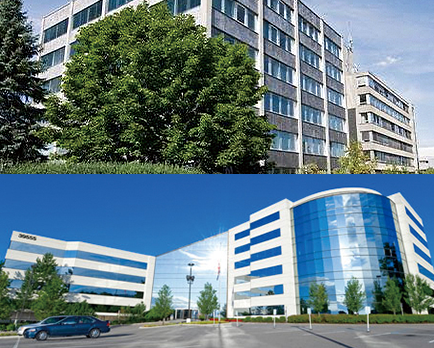 Going Global
・2001: Established Shibaura Electronics Hong Kong Co., Ltd.
・2003: Established Shibaura Electronics Korea Co., Ltd.
・2012: Established Shibaura Electronics Europe GmbH
・2015: Established Shibaura Electronics of America Corporation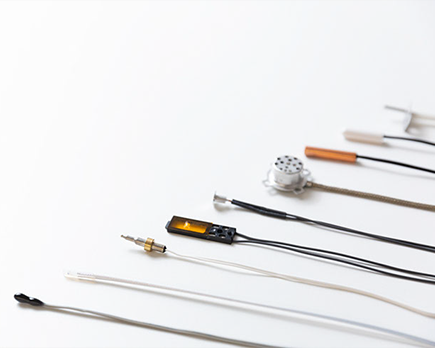 Development of Next Generation of Products
・1997: Development of temperature sensors for hybrid vehicle motor coils
・2003: Development of PSB-S9 elements (ultra-samall), high response non-contact temperature sensor for fusing machines
・2008: Development of thermistor element for high temperature range
・2011: Development of temperature sensor for high-pressure hydrogen tanks aimed at FCV
・2014: Development of infrared temperature sensor for fusing machines
Manufacturing Sites
High quality mass-production of products with our Fukushima Shibaura Electronics Co., Ltd., the largest thermistor element factory in the world,
and 4 domestic and 3 foreign thermistor sensor factories Sales offices all over the world, dealing with globalization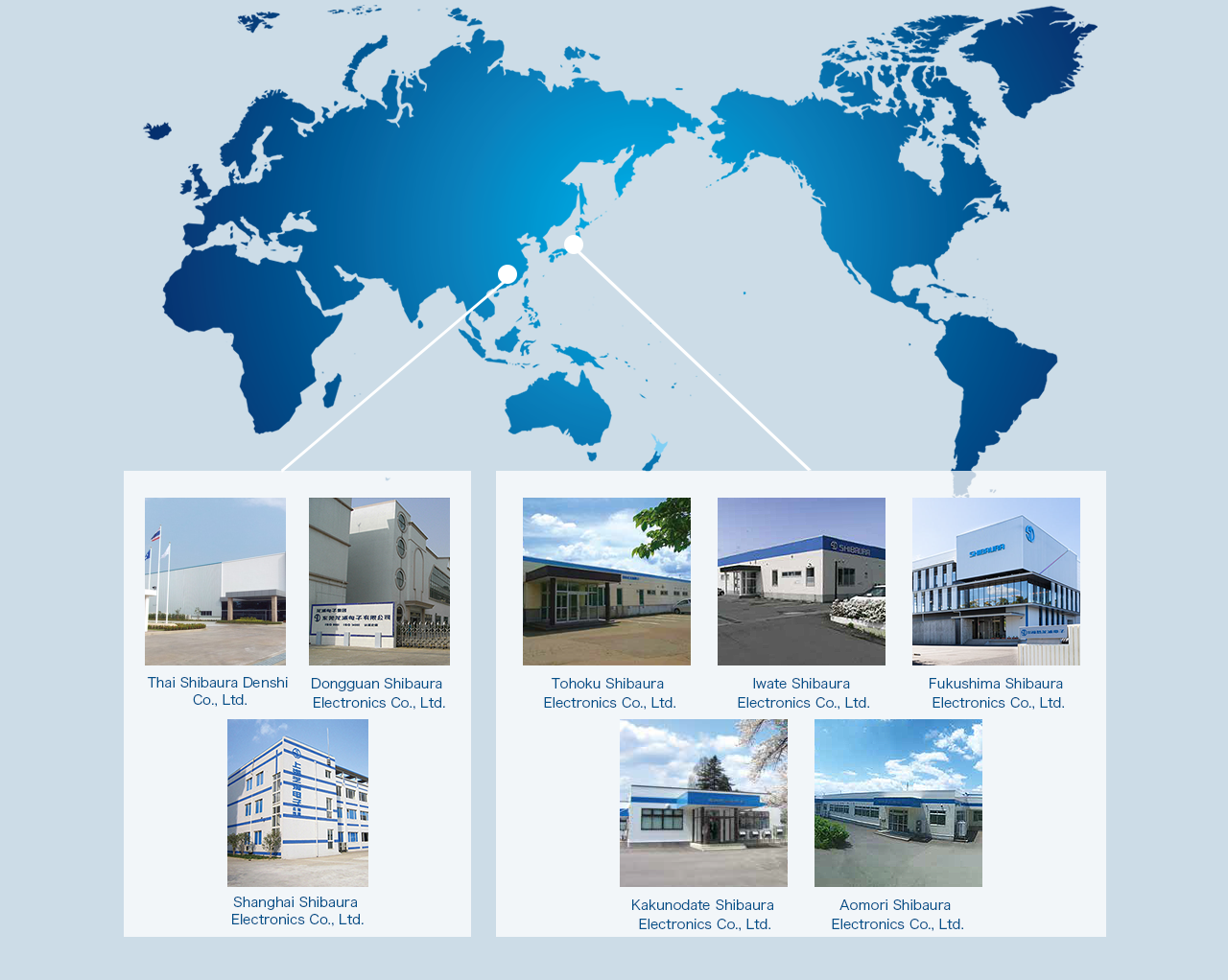 Example Usages
Thermistors are an electronic component necessary for a safe, comfortable life used in a wide variety of situations,
in things like household appliances, automobiles, air conditioners, OA equipment and industrial equipment.
Automobiles

Air Conditioners

Household Appliances

Housing
Shibaura Electronics is able to offer proposals and technical prowess, based on our long history of results,
in the customization of thermistor products as requested to meet with our customer's needs.
Superiority
Legitimate Technical Prowess
Shibaura Electronics has the product line-up and the abundance of experience and technology one would expect of a specialty thermistor manufacturer. We have groups of specialists of a wide variety of fields that support our technical proposals with their know-how. This allows us to offer products that meet the needs of customers in a wide variety of industries and that meet a wide variety of usage cases.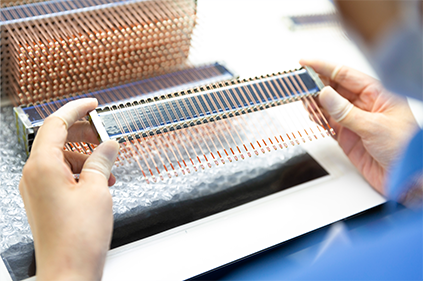 Comprehensive Production Structure
We hold meetings with our customers from the product development stage to discuss usage matters such as the usage environment and temperature range, and solve problems together in order to manufacture customized products that better meet the customer's needs. Our rigorous quality control system enables us to offer stable mass production of high-quality, highly reliable products.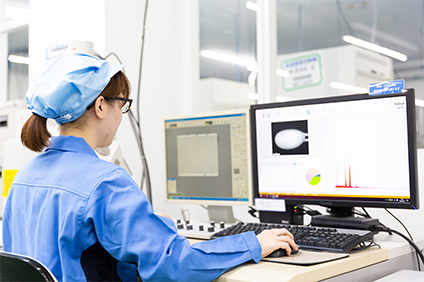 Global Development of Business
Shibaura Electronics' thermistors are sold to customers all over the world across a wide range of fields, and are held in high regard. We're actively expanding overseas business with foreign customers even more thanks to the favorable conditions brought on by Europe's environmental regulations and Asia's economic growth.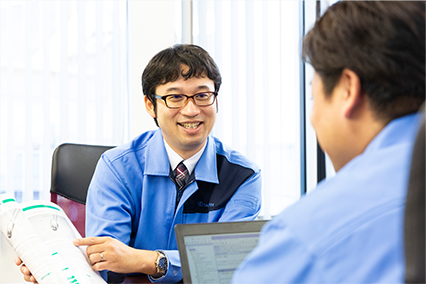 Shibaura Electronics Represented in Numbers