Rice Cookers
Rice cookers have numerous thermistors installed in the lid, bottom and sides of the pot to detect the temperature of each part and adjust the temperature in order to ensure it is appropriate and that rice is cooked to be as delicious as possible.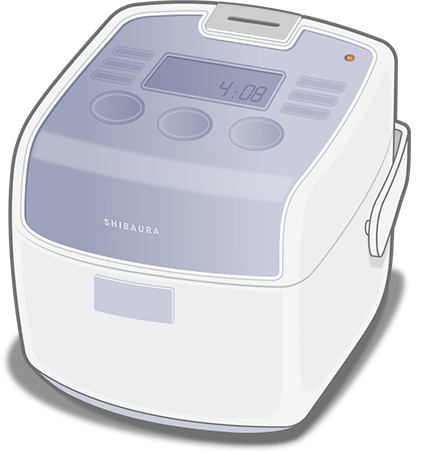 Rice Cookers
Lid sensors
Bottom sensors
Side sensors
Microwave Ovens
Microwave Ovens that have a steam function are also equipped with a humidity sensor that uses a thermistor.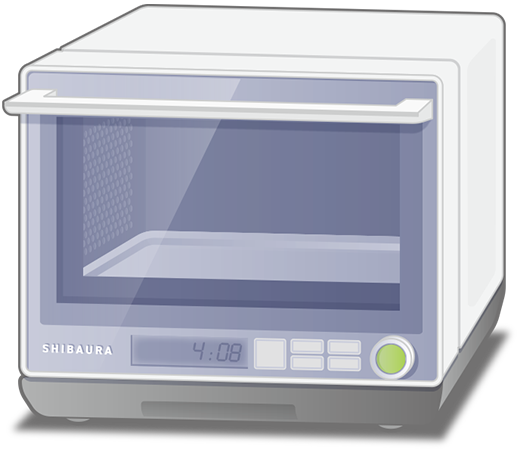 Microwave Ovens
Internal temperature
Humidity sensors
Magnetrons
Refrigerators
The temperature in refrigerators is controlled to a suitable level by internal thermistors.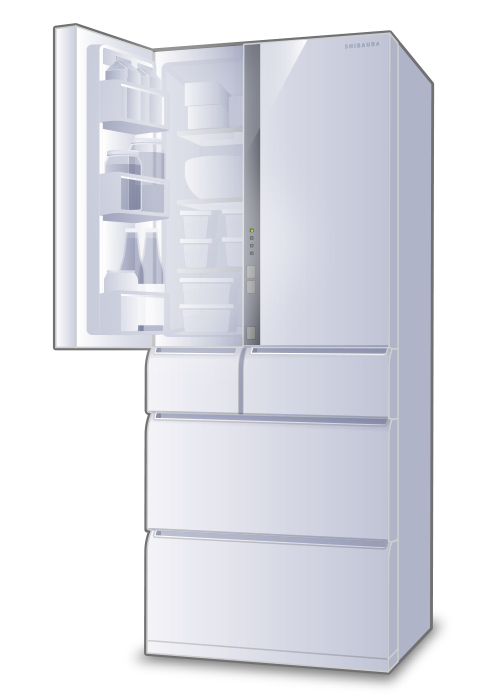 Refrigerators
Interior
Defrosting
Ice makers
Cooking Stoves
Thermistors are used in induction cookers, gas stoves, and grills.
Gas stoves are required to be equipped with sensors, and Shibaura Electronics offers functionally-safer Si sensors that have overheat prevention devices, safety devices, and extinguishing functions.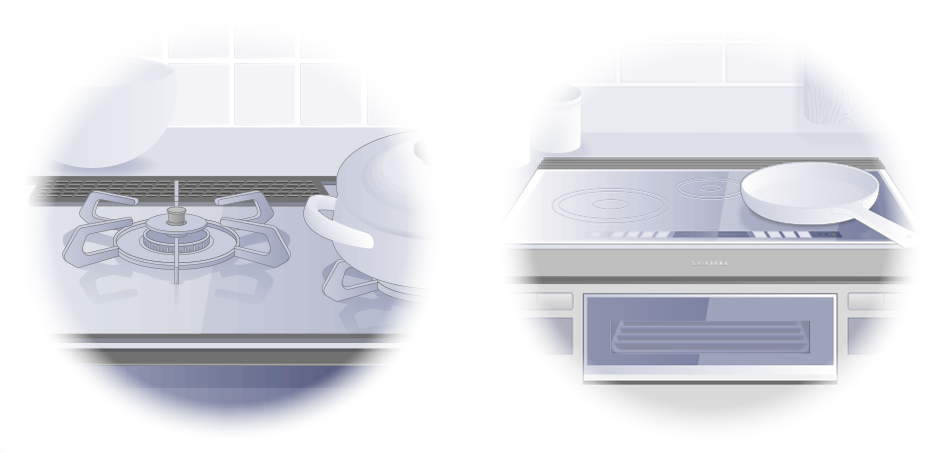 Cooking Stoves
Induction cookers
Gas stoves (SI sensors)
Grills
All-in-one Washer-dryers
Thermistors are used in all-in-one washer-dryers to control water temperature and hot air temperature.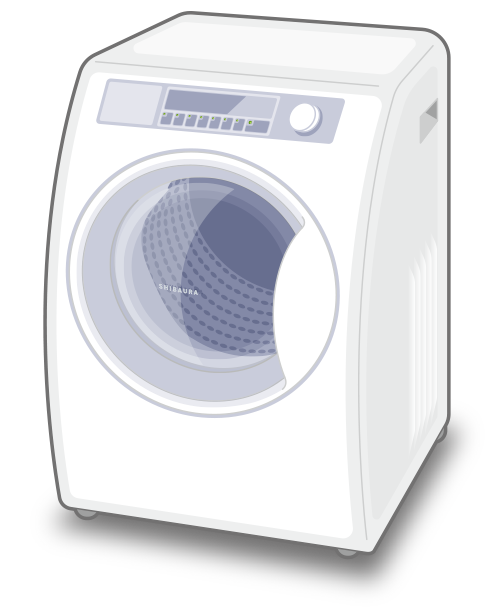 All-in-one Washer-dryers
Water temperature control
Hot air control
Irons
Irons are equipped with thermistors for purposes including measuring surface temperature to prevent overheating and controlling steam to ensure it is released at the right temperature.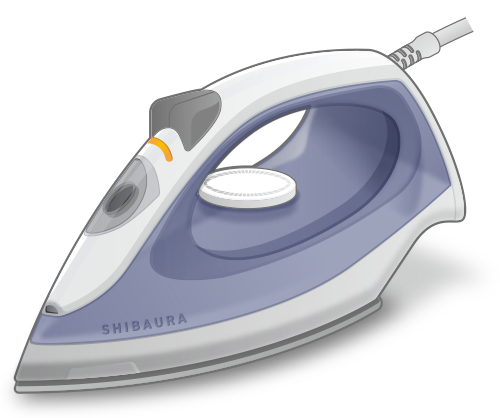 Fan heaters
A room temperature sensor detects the temperature of a room and the heater adjusts the temperature to a preset temperature using a hot air sensor.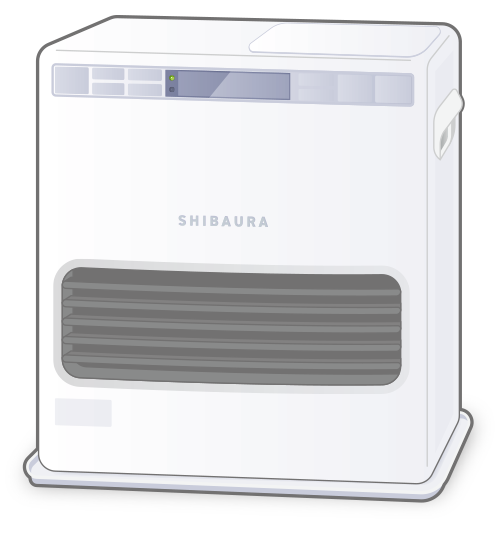 Fan heaters
Vaporizers
Hot air
Room temperature
Gas Water Heaters,Heat Pump Water Heaters
業務用,家庭用問わず,給湯器にはサーミスタが使われています。
Gas Water Heatersや石油給湯器のみならず,Heat Pump Water HeatersやHousehold Fuel Cells等の次世代給湯器にも使用されています。
高品位のサーミスタが高精度の湯温コントロールの一翼を担っています。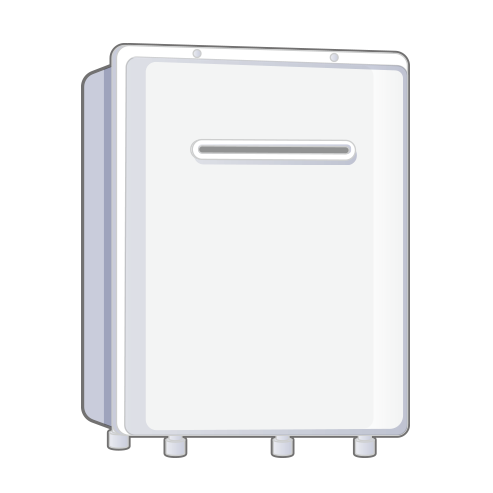 Gas Water Heaters,Heat Pump Water Heaters
入水,出湯
バーナーセンサ
外気温,吸気温
浴室乾燥暖房機
レベルセンサ
Warm-water Bidet Toilets
Thermistors control water temperature and seat temperature to ensure they are at the correct level.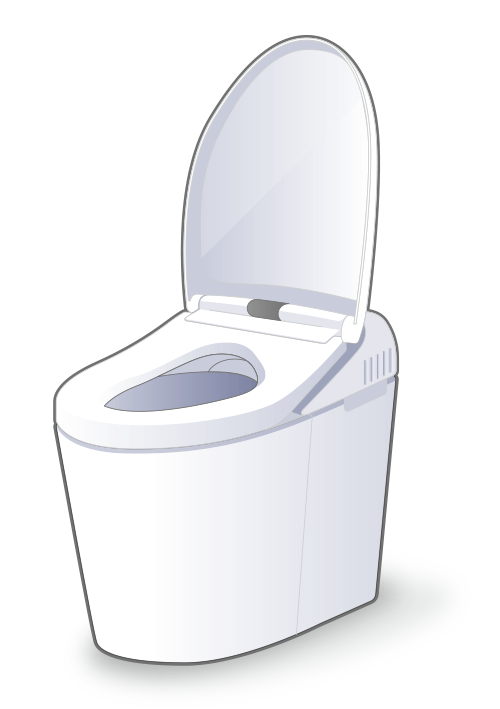 Warm-water Bidet Toilets
Mains water temperature and hot water supply
Seat heater
Hot air drying
Room temperature
Household Fuel Cells
Thermistors are also used in the reformers that supply hydrogen to fuel cells as well as in the actual fuel cell itself.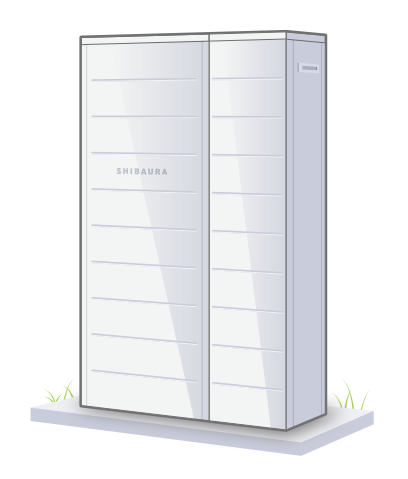 Household Fuel Cells
Hot water storage tank water temperature
Reformers
Fire alarms
There are two types of fire alarms: smoke detection types and heat detection types. Fire alarms that detect heat are equipped with a thermistor that is highly responsive and can swiftly detect any increase in heat.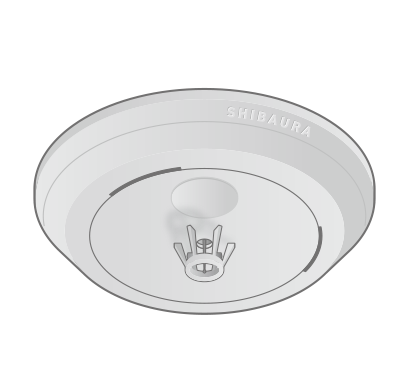 Multifunction printers
In a multifunction printer, a non-contact sensor is attached to the fuser roller that prints on to the paper.
The fuser roller is rapidly heated to the desired temperature in order to reduce waiting time at startup, so it is important to control it for safety reasons and to prevent mechanical failures.
Multifunction printers
Fuser and pressure rollers
Internal device temperature
Refrigerated Display Cases
The temperature in display cases is maintained at a set temperature by a thermistor.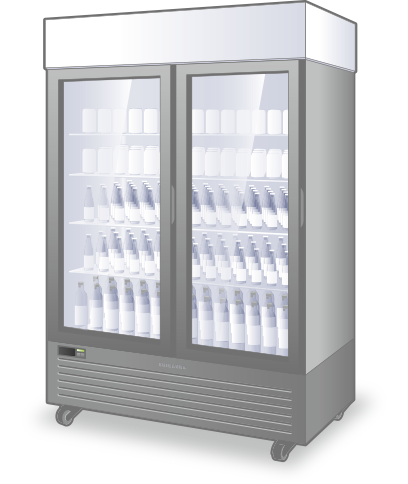 Refrigerated Display Cases
Internal temperature
Ice makers
Robotic Arms
Robotic arms that are used in factories incorporate thermistors mainly in their motors and inverters.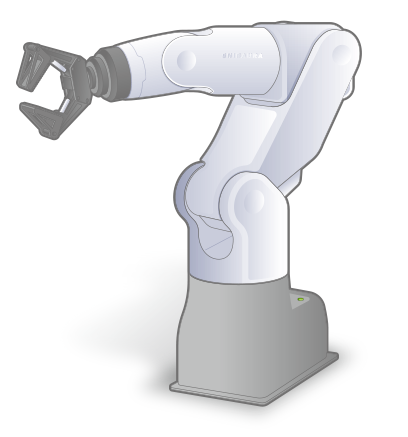 Robotic Arms
Servo motors
IGBT
Invertors